Home
The Creations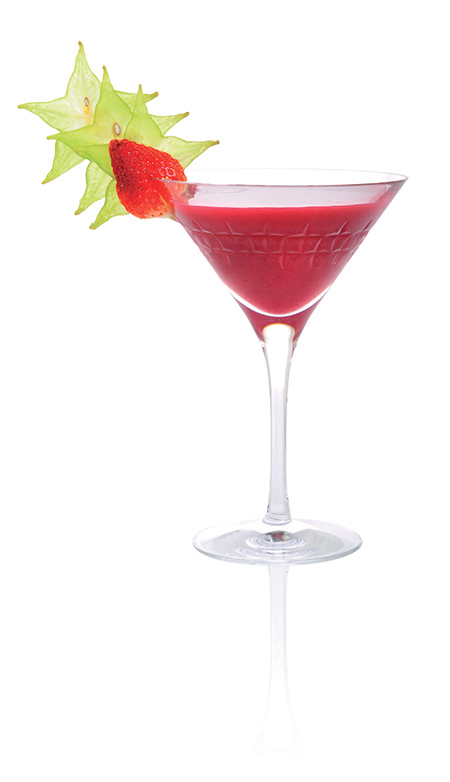 Cactus Margarita
Laurent Greco
Mixologist
Tequila
Cointreau
PONTHIER lime juice
PONTHIER prickly pear puree

Decoration
Very green star fruit
Strawberry
In a shaker three-quarters full of ice, pour in the PONTHIER lime juice, Cointreau, PONTHIER prickly pear puree and tequila.

Shake well and pour the mixture into a cocktail glass whilst filtering.

Cut three slices of the star fruit and bond them together to make a multi-pointed star. Incise one slice and place it on the rim of the glass. The slices stick together because of the pectin in the fruit. Finish the glass with half a strawberry on the rim of the glass, right next to the star fruit slices.