Home
The Creations

PGI Menton Lemon (Crushed)
PGI Corsican Clementine (Crushed)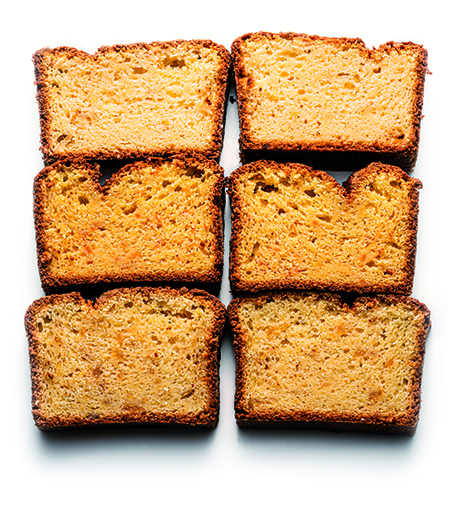 Citrus cakes
Philippe Urweiller
Pastry chef and chocolate maker
Caster sugar
Pasteurised whole egg
Double cream
Guérande fleur de sel
T45 wheat flour
Baking powder
Extra-fine butter
PONTHIER PGI Menton Lemon Crush
or PONTHIER PGI Corsican Clementine Crush
or PONTHIER 100% Yuzu Crush
1400g
1000g
600g
1g
1150g
42g
400g


1200g
Sift together the flour and baking powder. In the bowl of a food processor, emulsify the sugar and eggs for 15 minutes. Add the butter, double cream, fleur de sel and emulsify for a further 5 minutes. Add the flour and baking powder. Emulsify for 1 minute. Turn into a bowl and fold in the PONTHIER crush (thawed for 24 hours at 4°C) with a Maryse spatula. Use immediately. Fill buttered and floured moulds 3/4 full with cake batter. Using a palette knife or Maryse spatula, smooth the top of the cakes and place in the oven. Bake the cakes in a fan oven at 180°C for 10 minutes, then lower the temperature to 160°C and cook for a further 45 minutes. Check that the cakes are cooked with a paring knife. When done, remove from the moulds and place on a rack. Leave to cool to room temperature.
Neutral glaze
Confit lemon peel
as much as needed
as much as needed
Brush the top with the neutral glaze melted at 45°C. Store in the refrigerator before wrapping.
15 days at room temperature.
Serve at room temperature.