Home
The Creations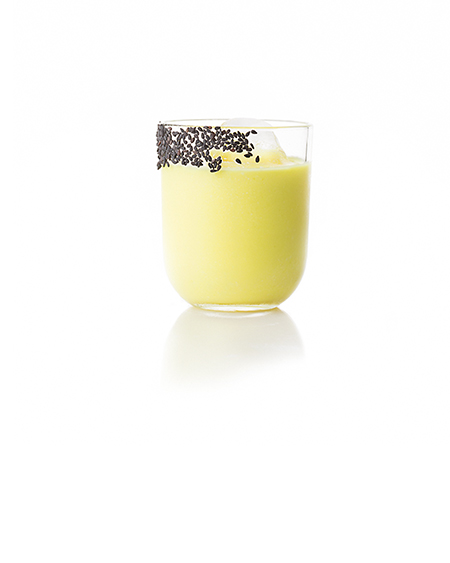 Coco Grachi
Stanislas Jouenne
Executive Bar ChefTrophées du Bar winner 2016
PONTHIER coconut purée
PONTHIER lime purée
Curry-infused BOMBAY SAPPHIRE gin
Salted and smoked agave syrup
Ice (cubes for the shaker, block for the glass)
Decoration: black sesame seeds
Pour all the ingredients into a shaker full of ice. Shake vigorously and filter through a strainer into a tumbler containing a block of ice. Decorate with a rim of black sesame seeds.
Salted and smoked agave syrup: put 3g of smoked salt and 180g of boiling water in a jug. Stir until the salt has dissolved. Mix 120g of agave syrup with 6cl of the salted water.

Curry-infused BOMBAY SAPPHIRE gin: infuse 15g of curry powder for one bottle of gin. Shake the bottle and leave it for 24 hours. Pour the liquid gently through a paper coffee filter.