Home
The Creations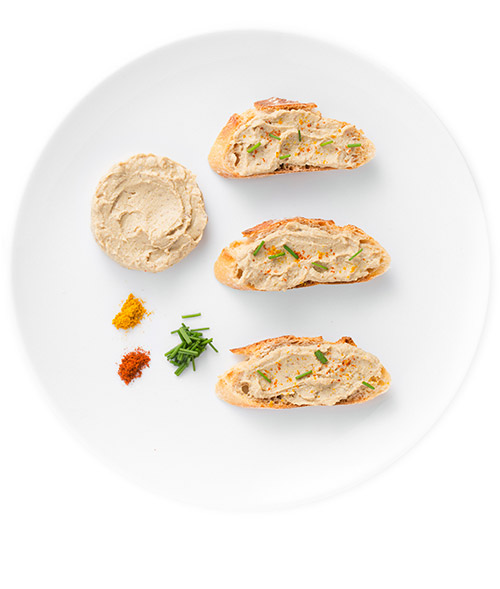 Chestnut hummus
Lemon
Garlic clove
PONTHIER cooked chestnuts
Soy milk
Tahini (sesame seed paste)
Curry powder
Cumin
Mustard
Olive oil
Salt
1
1
200g
20cl
2 tbsp
1/2 tsp
1/2 tsp
1 tsp
1 tbsp
SQ
Juice the lemon. Peel the garlic clove, cut in half and remove the germ. Put all ingredients in a liquidizer and blend until smooth. Adjust the seasoning if necessary. Remove and leave in a cool place for at least one hour to allow the aromas to diffuse well.
Enjoy on toasted French country bread.
Feel free to vary the spices and doses you put in. You can also use fragrant oils such as walnut or truffle oil, which go well with chestnuts. This hummus can also be mixed with cream to make a pasta or meat sauce, for example.