Home
The Creations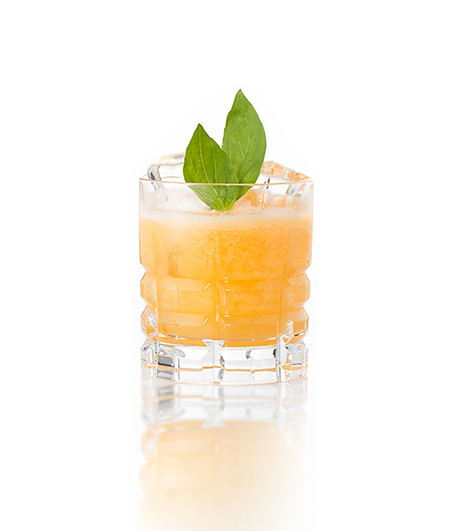 Meloncholy
Maxime Hoerth
Best Craftsman France 2011
PONTHIER Quercy Melon (PGI) purée
PONTHIER lemon purée
Quebranta Pisco infused with basil oil
White port
Egg white
Cane sugar syrup
4cl (1,5fl. oz.)
1,5cl (0,5fl. oz.)
5cl (1,75fl. oz.)
1cl (0,5fl. oz.)
1,5cl (0,5fl. oz.)
1cl (0,5fl. oz.)
Blend all of the ingredients in a shaker. First, dry-shake the mixture without ice, then open the shaker and fill it two-thirds full with ice. Shake with the ice. Take an old fashioned glass that has been chilled in the freezer, fill with ice and pour the mixture into the glass whilst double straining the liquid using a cocktail strainer and a sieve. Finish by placing the decorations on the surface of the cocktail.
Basil-infused sunflower oil
Bottle of Pisco
Pour 5cl of basil-infused sunflower oil into a bottle of Pisco (50cl). Stir, then keep the bottle in the freezer. Once the oil has solidified and frozen, strain the mixture through a strainer and a tea filter sock.